Windows includes some options that allow you to create and delete partitions, but that's pretty much it when it comes to Microsoft's disk management features. Fortunately, there are several free applications that go way beyond that. Here are my favorites.
EaseUS Partition Master Free claims to have over 30 million users, and the newest version can run on computers using Windows XP, Vista, 7, 8, 8.1 and 10.
In fact, Partition Master Free consists of three different tools: a Partition Manager, a Disk & Partition Copy Wizard and a Partition Recovery Wizard.
Resizing a partition is as easy as dragging a slider to the left or right, an operation that will shrink or expand the desired partition.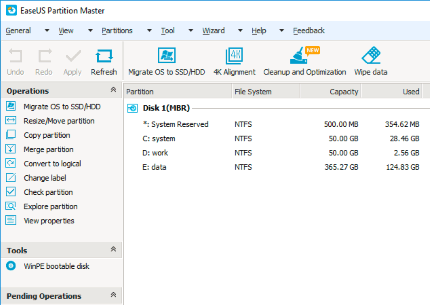 But what if you've made a change by mistake, and now you'd like to undo it? Fortunately, Partition Master Free has got you covered. It will show you what's supposed to happen with your hard drive, but it won't make any changes to it until you hit the "Apply" button.
You can also use this application to hide some partitions, copy the Windows installation to a larger drive, merge partitions, and even defragment a drive. Please note that SSD drives don't need to be defragmented, though; this operation will only shorten their life.
EaseUS will try to make you purchase the professional version of their product, of course. Install the program and you will soon find out that some options are not available in Partition Master Free. Still, you are getting a lot of value without paying a dime, so EaseUS Partition Master Free definitely deserves a place in my top free disk partitioning applications list.
GParted aka the GNOME Partition Editor, is another 100% free disk management application. It allows you to resize, copy and move hard disk partitions, and it even helps you rescue data from lost partitions!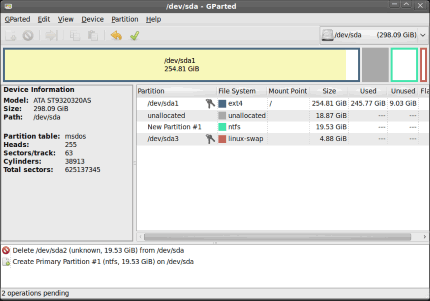 GParted works with most of the known file systems, including ext2, ext3, ext4, fat16, fat32, hfs, hfs+, linux-sway, ntfs, ufs, and more. It can run on computers using Linux, Windows or Mac OS X.
The program runs from either a bootable disc or a USB device. Just like with Partition Master Free, you can set the new partition size by dragging a slider, but changes aren't applied until you OK them.
Paragon Partition Manager Free is an elegant, easy to use disk management application. The not so good news is that it only claims to have full Windows 8.1 support, and this may worry some of you, who have computers running Windows 10.
But the good news is that I've successfully used it on Windows 10, and it will probably work fine for you as well. Still, don't blame it on me if something goes wrong with the free version of the application.
Truth be told, I own the professional version, and that one has full Windows 10 support as well. Just like any other business, Paragon is trying to convince people to buy its products, rather than use them for free.
Still, even the free version offers a lot. Each partitioning operation is presented as a step-by-step process, helping you understand what's happening at all times.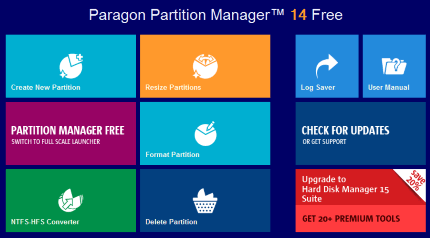 The good news is that Paragon runs promotions regularly – that's how I've gotten their Partition Manager Professional version at a 50% discount, for example.